EMPLOYMENT OPPORTUNITIES
From this page you can link to Federal, State and County vacancy listings, newspaper employment classifieds, America's Job Bank and other popular internet sites for employment opportunities in the public and private sectors.
---
Warning!
Federal Trade Comission Warning Regarding
Medical Billing Scams
Click here to read the report
---
Use this tool to calculate hourly or annual wages
---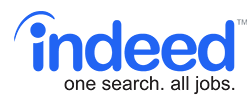 Indeed is a search engine for jobs - with a radically different approach to job search. In one simple search, Indeed gives job seekers free access to millions of employment opportunities from hundreds of websites. Indeed.com includes all the job listings from over 500 websites - major job boards, the top 200 newspapers, hundreds of associations and company career pages.
They continue to add new sites every day.

With the familiar look and feel of general search engines, Indeed makes it easy for you to drill down by keyword and location to jobs that fit your requirements precisely. You may save your searches and have jobs delivered to you by email alert, MyYahoo, or other RSS feed readers. If you have a MyYahoo account, for example, your saved Indeed job search may be added at the click of a button.
---



Use Twitter To Land A Job
Are you a Twitter user? TweetMyJobs can send you job recommendations directly to your Twitter account – either through custom alerts or by suggesting relevant job channels to follow. TweetMyJobs also lets you distribute your resume across the social web at the push of a button so that employers can reach out directly to you!
---

LinkUp is a job search engine that only lists jobs taken directly from company websites They call them "hidden jobs" because they are typically unadvertised outside of company websites and can be difficult to find if you don't know where to look.
When you search for a job on LinkUp, you are actually searching over 16,000 company websites. These are always current openings - if a company adds or removes a job from their website, so do they.

---



Three of Washington's leading news organizations, POLITICO, ABC7/WJLA and WTOP Radio, have partnered to create an innovative career website, POWERJobs.com, tailored to employers and employees in the influential industries that make up Washington's workforce.
---

---


We're Hiring! Are you Ready to Work?
---


Search more than 50,000 part-time and hourly jobs
in all industries across the country.
Find the right job for you today!
---



This site by Monster is dedicated to Freelance Jobs, Temporary Employment, Contract Employment and
Work at Home Opportunities.
---

SuperPages provide essential information necessary to locate specific business and industry in your area. Choose the Detailed Search option to use any combination of a company name, category, street address, city, state or ZIP code.Use the Search by Distance option to identify companies located within a reasonable commute of your targeted work area.
---
What is the hidden job market?
Click here to learn more
---
EMPLOYMENT GUIDES
Job Hunters Bible
Wetfeet.com
The Riley Guide
Best Jobs in the USA
Resume & Cover Letter Guides
Interviewing
---
Job-Hunt.org State Employment Resources
District of Columbia
Virginia
Maryland
Pennsylvania
New Jersey
---
CAREER FAIR ORGANIZATIONS
Job Fair Success
Career Fairs.com
Diversity Job Fairs
Job Expo.com
ManTech Careers
Job Web
Security Clearence Expo
TechExpo Top Secret Career Fairs
Transition Assistance On-line (Military to Civilian)
TeleWork Recruiting
Telework Recruiting, Inc. is dedicated to providing help for telecommuting (Work from Home) employment.

FEDERAL EMPLOYMENT OPORTUNITIES
USA Jobs
Federal Employment of People with Disabilities
U.S. Equal Employment Opportunity Commission
Student Jobs.gov
Firstgov.gov
USA.gov
United States Intelligence Community - Media Services Occupations
STATE EMPLOYMENT COMMISSIONS
Job Bank
D.C. Department of Employment Services
Maryland Job Bank
Pennsylvania Career Link
Virginia Employment Commission
NORTHERN VIRGINIA, MARYLAND AND D.C.
STATE AND COUNTY JOB VACANCY ANNOUNCEMENTS
Arlington County
Alexandria City Employment
City of Baltimore Vacancy Announcements
D.C Office of Personnel Employment
Fairfax County Employment
Virginia Department of Motor Vehicles
Maryland Department of Transportation
Howard County Employment
Loudoun County Employment
Montgomery County Employment
Prince Georges County, Maryland Employment
Prince George County, Virginia Employment
Prince William County Employment
Spotsylvania County Employment
Stafford County Virginia Employment
NEWSPAPERS AND EMPLOYMENT CLASSIFIEDS
Maryland, Virginia and Washington D.C.
Baltimore Sun Classifieds Online
The Free Lance-Star
Gazette Newspapers (JobSource)
Potomac News Employment Classifieds
Washington Post Employment Classifieds
The Employment Guide
POPULAR EMPLOYMENT SITES
Network Express Inc. (Medical Couriers and more)
Home Depot
On Line Employment Services
Flipdog.com
Careerbuilder.com
Hotjobs.com
Monster.com
Dice.com
Infospace.com
Careershop.com
K Force Staffing
Job Options
4work.com
Job-hunt.org
Maryland's Outplacement Assistance
Computerwork.com
dc.computer jobs.com
dc.techies.com
UMUC, Office of Information Technology
Cleared Connection
Jobs for Programmers
Jobs in Databse Technolgies
STAFFING & PLACEMENT AGENCIES
ABC Staffing Services
ABBTEC
Adecco Employment Services
Advantage Human Resourcing
Aspen Personnel Services
Bender Consulting
1st Choice Staffing
Friends & Company
Hire Standard Staffing
Kelly Services
Key Staffing Solutions
Manpower
NetTemps.com
Olsten Staffing Service
Onsite Commercial Staffing
Randstad
Select Staffing
Sparks Personnel
TEKsystems Employment Services
INFORMATION ON SCHEDULE A HIRE
Federal Jobs for People with Disabilities
Federal Employment of People with Disabilities-Selective Placement Program Coordinator (SPPC) Directory
Federal Employment Glossary of Terms
Office of Personnel Management (OPM.gov)